Brian Cox Talks 007: Road To A Million
The Scottish actor is "the ideal puppet master" as The Controller
In a career that spans the Royal Shakespeare Company, Hannibal Lecter in Manhunter and Logan Roy in Succession, Brian Cox's latest role sees the actor move into unexplored territory. This time, he plays an enigmatic figure known as The Controller who operates at the centre of new Prime Video adventure series 007: Road To A Million. 
The opportunity to play The Controller has allowed Cox to tick off a key item on his acting To Do list. "Now I can finally say I've been in a Bond production. I've never been in a Bond movie, and I always thought I'd be a very good Bond villain."
For EON Executive Producer Michael G. Wilson, Cox is the perfect casting as The Controller, a Machiavellian overseer of the game who needed to combine both a sense of seriousness and mischief. "Brian Cox is the ideal puppet master for our contestants," says Wilson. "As The Controller, he orchestrates the series' challenges while enjoying watching the contestants squirm."
007: Road To A Million is an epic adventure series following nine pairs of contestants who attempt to win £1 million by competing in James Bond-inspired challenges all around the globe. From the highlands of Scotland to the streets of Venice and majestic Swiss Alps, the challenges take place in 007 locations with the physical and mental tests pushing the teams to the limit — just one wrong step and the mission is terminated.
At the heart of the game is The Controller, the mastermind who sets ten challenges and questions, not making things easy for the contestants because he hates giving away money when the participants get the answer right.
"The Controller is a shadowy figure in the background who has created this game for his sport," says John Douglas, Creative Director of 72 Films, co-producers on the project with Amazon MGM Studios and EON Productions. "He has chosen the people he wants to go through this game, he's watching them on screens from his lair, but they go through the game only ever hearing his voice."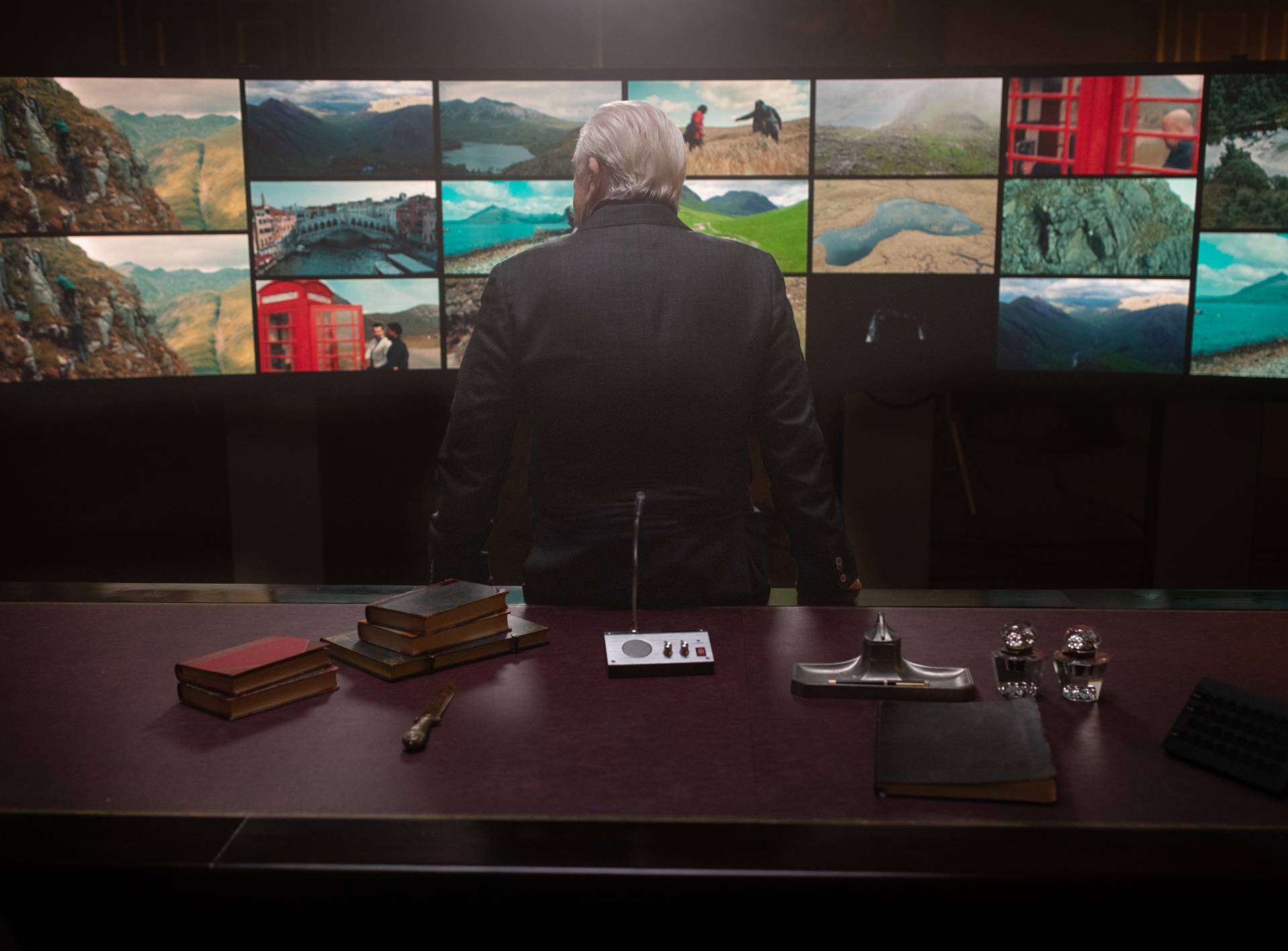 "Like all great Bond villains, The Controller has a love of specialist knowledge," explains David Glover, Founder & CEO of 72 Films. "Bond villains will often tell Bond all about the piranha fish that's about to eat him or the wine he is drinking."
Furthermore, The Controller shares many characteristics that puts him in a long line of unforgettable 007 nemeses. "He's quite dark and sinister, but he also has a dark sense of humour," says Douglas. "He's a little like Blofeld or one of those very classic Bond villains who has a huge interest in the world. Our questions reflect that classic character, I think in the same way that Blofeld had a huge amount of knowledge about quite specific things, our questions are often quite specialist."
When it came to finding an actor to play The Controller, there was only one choice.
"I'm honestly so glad it's Brian," says David Glover. "I read the reaction to his casting on a Bond fan site and someone wrote, 'He's the best Bond villain that's never been'. I think that's absolutely right. He feels very good as a Bond villain; he's a nice fit. He's got an intensity but a playfulness too which feels right. And of course, he's got Hollywood gravitas and a great voice."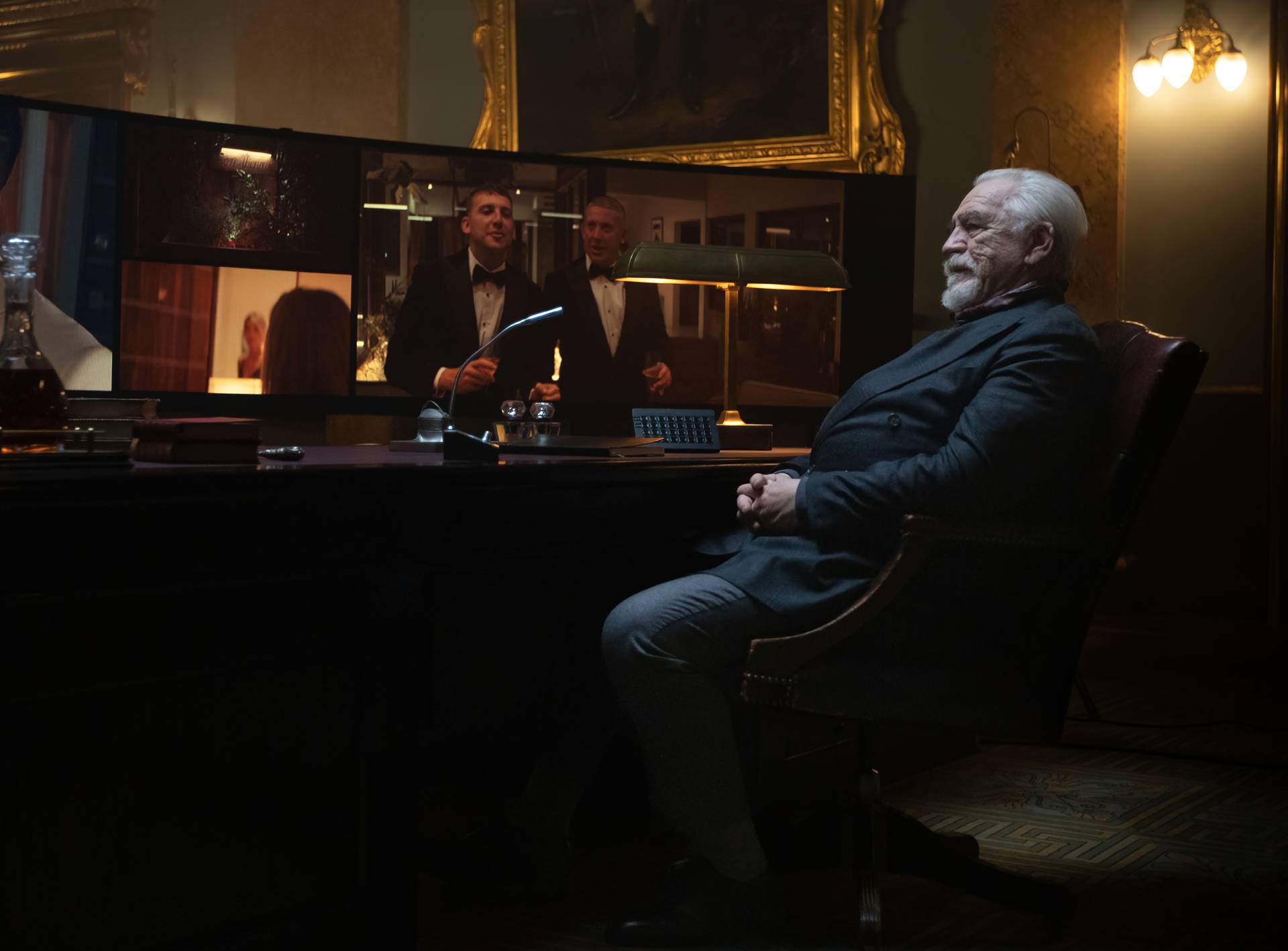 As a proud Scot, Cox's favourite 007 was only ever going to be one portrayal. "It has to be Sean Connery," he says. "I always thought it was so ironic that Sean [Cox imitates him perfectly] short of talksh like thish and he doesn't sound like he's from Gordonstoun! The real James Bond would have been frightfully, frightfully posh, not like Sean at all. So that was wonderful to see. I was extremely proud that another Scot had fooled everybody to such distraction that they cast him in a wonderful lead role, and he brought something unique to it."
Cox's Scottish connection also added another reason to why the actor is the perfect presence to embody The Controller. "We start our journey in Scotland and of course Brian is Scottish, but then it rolls out all over the world and he has international power too," says David Glover.
While the role of The Controller is pivotal to 007: Road To A Million, Cox sees the true appeal of the show lies with the contestants his character is manoeuvring around the world. "The more idiosyncratic the candidates are, it creates a lot of fun," he says. "That will be the strength of the show. There are other shows with fantastic casting, but what's different about this is the Bond theme and those two aspects alongside each other mean it will work very strongly."
Watch 007: Road To A Million only on Prime Video from Friday 10 November 2023.
MORE: Meet the 007: Road To A Million Contestants