The History Of Corgi And 007
Who doesn't want a DB5 in their toy box?
"The DB5 is part of my boyhood, and it's part of my generations' boyhood. I had the toy with the ejector seat and lost the little man that flew out and spent the rest of my childhood looking for him behind various sofas," said Skyfall and Spectre director Sam Mendes about his Corgi Aston Martin. And he wasn't alone. The diecast toy Aston Martin DB5, first released in 1964 for Thunderball, was an instant hit, earning the title UK Toy of the Year. It sold 3.9 million by 1968 and a partnership between model maker Corgi and the Bond films was born.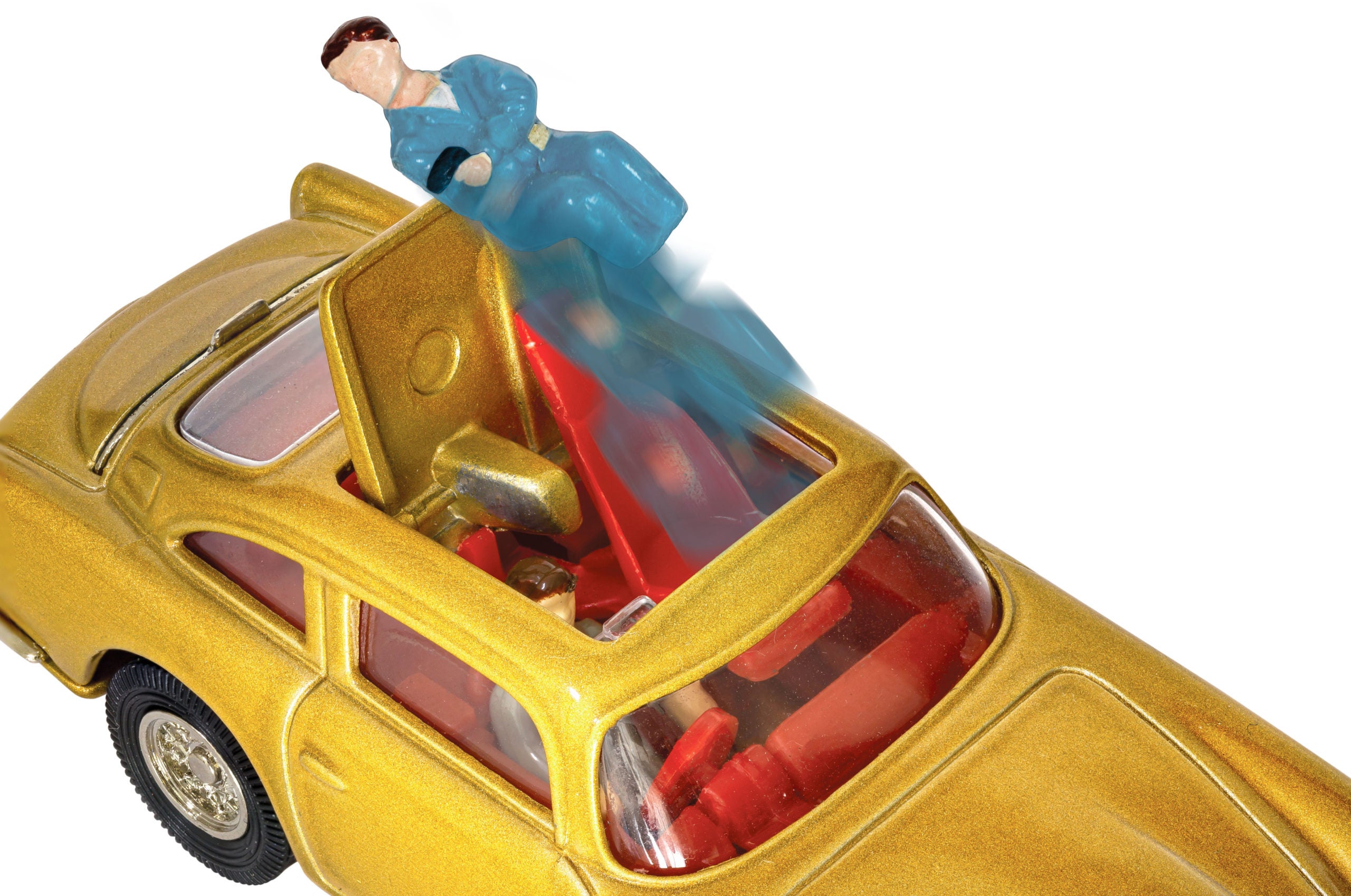 The Corgi brand, named after the Welsh dog, was introduced by the Mettoy Company in 1956. The first launch of toy saloon cars included the Ford Consul and Austin Cambridge, but it was James Bond's DB5, with its ejector seat and front-mounted machine guns, that put Corgi on the map. The original 1964 release was in gold rather than the iconic silver birch, a decision made after Corgi felt the early prototypes looked unpainted. The collaboration has continued for every Bond film since, with Corgi replicating iconic vehicles including Moonraker's Space Shuttle, For Your Eyes Only's Citroen 2CV, and The Spy Who Loved Me's Lotus Esprit. These highly sought-after collectibles are being played with, or stored carefully in their original boxes, by children and collectors around the world.
No Time To Die will be no exception, with Corgi launching die-cast models of the Aston Martin V8, the Triumph Scrambler 1200 Bond rides through the streets of Matera, and of course the Aston Martin DB5, updated with its Italian number plate and extensive bullet damage. Collectors will be pleased to hear that Corgi are also releasing a 2021 edition of the golden ejector seat DB5, alongside a few other favourites from the back catalogue.
Discover the range now at 007Store.