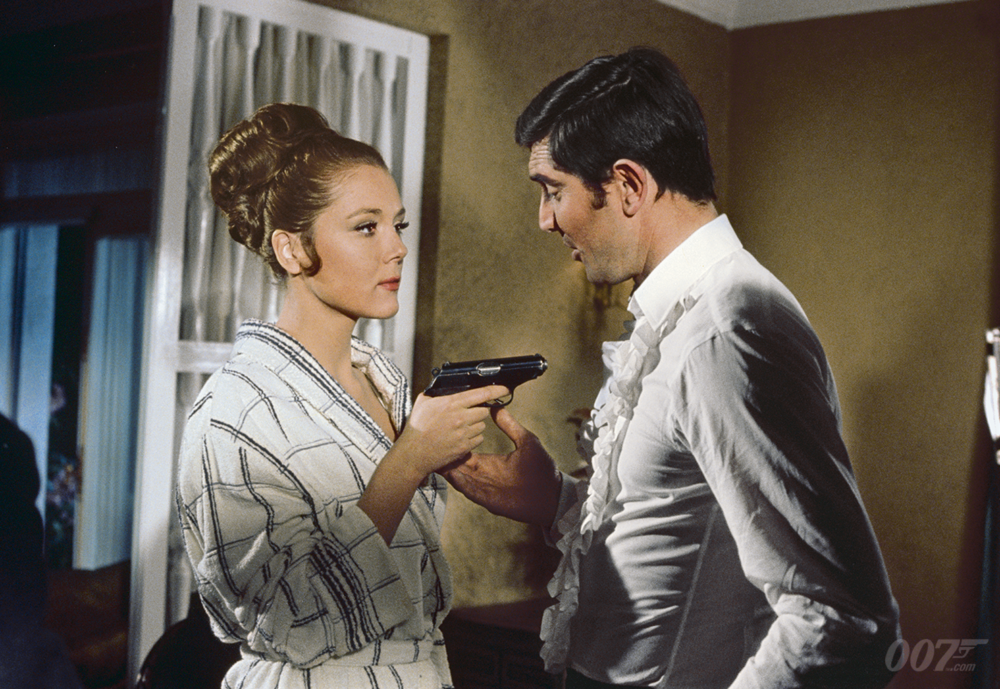 FOCUS OF THE WEEK: GEORGE LAZENBY
Posted 05.09.2016
George Lazenby's confidence, striking good looks and charm made him a natural choice to become the successor to Sean Connery as James Bond. 
Growing up in Australia, George Lazenby (born 5 September, 1939) always dreamed big. He moved to Canberra in his teens and through perseverance became the leader of a rock 'n' roll band and a booker for larger acts coming from Sydney. Lazenby relates this to his performance as 007: "I was basically doing it just to get out there. I didn't know I wanted to be an entertainer at the time. But, what was in the back of mind, I guess, was to show off, to be somebody. And that's why, I think, when Bond came up, the odds were I'd get it because I wanted it more than anybody else."
Lazenby moved to London and lined up a job as a car salesman quickly progressing to selling Mercedes on Park Lane. His looks gained the notice of photographer Chard Jenkins and he quickly became one of the highest paid male models in Europe. After meeting casting director Maggie Abbott, Lazenby was inspired to audition for James Bond and set about turning himself into the perfect candidate. Purchasing a suit that had been made for Sean Connery for YOU ONLY TWICE but wasn't used, he then went to Connery's barber at the Dorchester Hotel asking for the Bond actor's hairstyle not knowing that Bond producer Cubby Broccoli was in the next door chair.
After meeting with co-producer Harry Saltzman, Lazenby confessed to director Peter Hunt that he had no real acting experience. Nevertheless Hunt told him if they stuck together, he could turn him into the new Bond. His physical exuberance and energy secured him the role. Cubby Broccoli said of him: "Lazenby, in my judgement, made a good James Bond, He could have easily fallen into the trap of doing a smart but fatal imitation of Sean. Instead, he fought his corner as a fledgling actor, avoided tricks and gave a surprisingly effective performance." 
A long term commitment to 007 never materialised. Lazenby departed the series after just one memorable performance in ON HER MAJESTY'S SECRET SERVICE (1969).