From the Highlands to the Lowlands, Scotland has always had a special place in the heart of the James Bond franchise. Not only is it the homeland of Sean Connery who first brought 007 to life, but its rugged landscapes and historic castles have served as the backdrop for some of the most memorable moments across many of the Bond movies.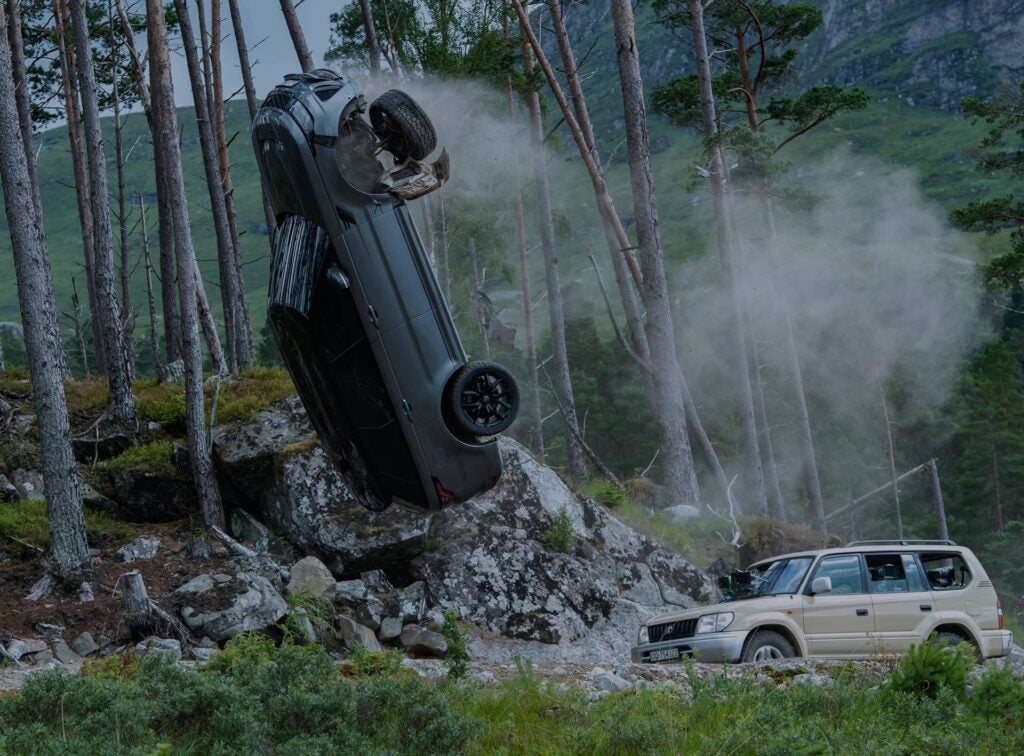 Cairngorms National Park – No Time To Die
Tension reaches a high point in No Time To Die when Bond (Daniel Craig) is alerted that Safin's henchman Logan Ash (Billy Magnus) is nearby. A high-stakes car chase ensues, featuring Bond, Madeleine (Léa Seydoux), and their daughter Mathilde, escalating further when Madeleine and Mathilde are kidnapped, leaving Bond distraught. Though framed as the Norwegian countryside, the chase was actually filmed on Ardverikie Estate, within Scotland's Cairngorms National Park. This park is the UK's largest national park, and home to one-quarter of Scotland's native forest. The Cairngorms portion of this sequence was shot from July 17th to August 2nd, while the forest section of the sequence took place at Buttersteep Forest, Windsor Great Park from August to October.
Location: https://maps.app.goo.gl/SPjEQZt91WohoQ2S8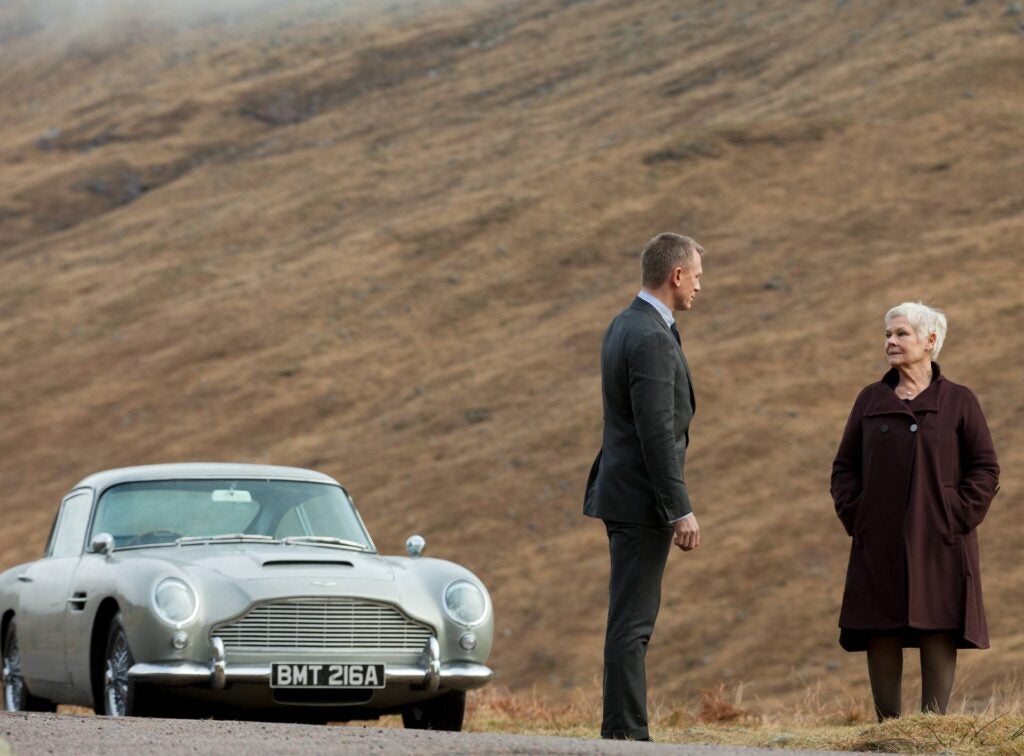 Glen Coe & Glen Etive – Skyfall
Bond (Daniel Craig) and M (Judi Dench) embark on a journey through the Scottish Highlands to evade Silva in Skyfall. Their drive takes them along the A82, framed by the impressive peaks of Buachaille Etive Mor and Buachaille Etive Beag in Glen Coe. The duo seeks refuge in Bond's family home, Skyfall Lodge, located in the neighboring Glen Etive. Bond Author Ian Fleming's family had owned a lodge in Glen Etive, which neighbors Glen Coe, adding a layer of real-world connection to the film. These rural locations known for their rugged landscapes are within the region of Argyll in the Scottish Highlands. Although the home's exteriors are set against the stunning landscapes of Scotland, the interiors were captured at Pinewood Studios in the weeks following the Highlands shoot. 
Location: https://maps.app.goo.gl/fiPbxp7zf49UKPS97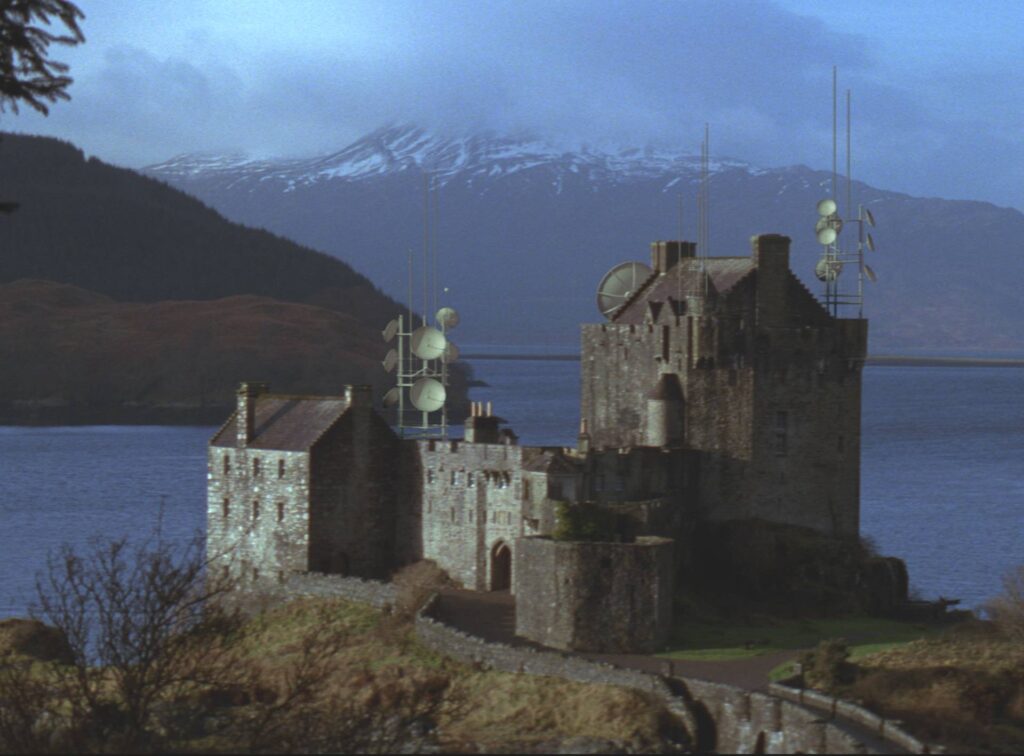 Eilean Donan Castle – The World Is Not Enough
The first three weeks of filming for The World Is Not Enough included scenes set in M's office and the MI6 briefing room, both appear to be situated within Eilean Donan Castle, which served as Thane Castle, the film's Scottish MI6 headquarters. In one of these scenes, Q (Desmond Llewelyn) has a set of bagpipes with a hidden machine gun mechanism demonstrated to James Bond (Pierce Brosnan). A portrait of the original M (Bernard Lee) can also be found hanging behind the desk of the current M (Dame Judi Dench). The castle, strategically located on the small tidal island of Eilean Donan in Scotland's Western Highlands, was once a pivotal fortification against Viking invasions, mirroring its cinematic role as a fortress for MI6 operations.
Location: https://maps.app.goo.gl/JPe8H3LRJ9BEocw17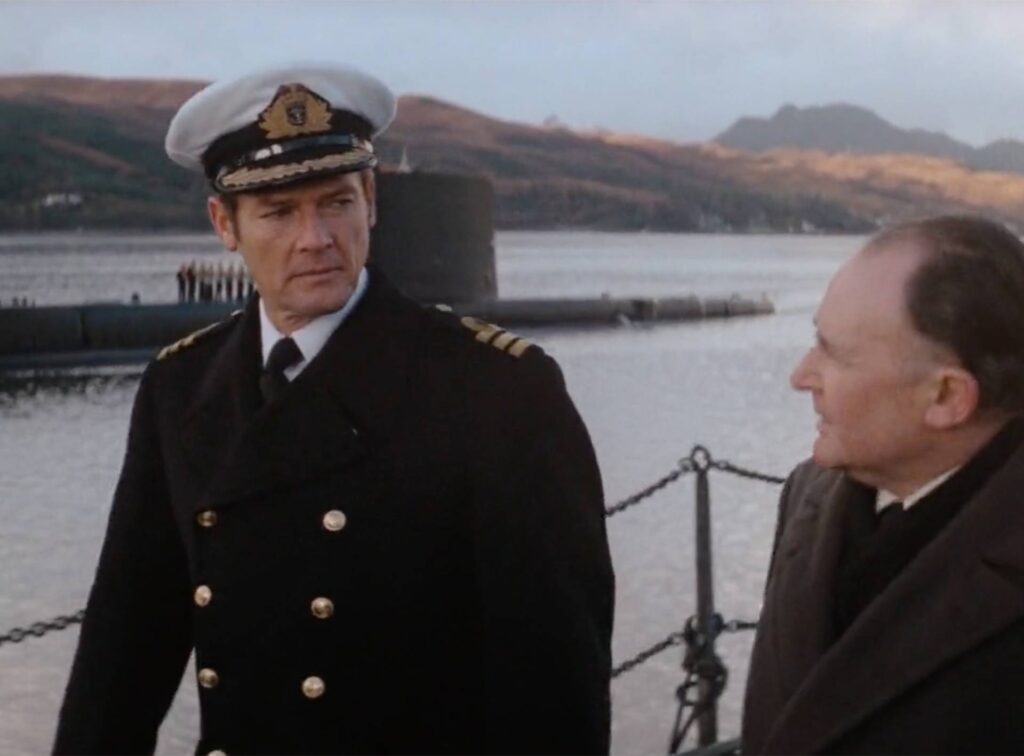 Gare Loch – The Spy Who Loved Me 
In The Spy Who Loved Me a pivotal moment unfolds at Her Majesty's Naval Base Clyde, situated on the eastern shore of Gare Loch in Argyll. Here, Bond (Roger Moore) dons a full navy uniform and discovers that British submarines have been targeted in a scheme by the villain Stromberg (Curd Jurgens). Adding a layer of authenticity, the loch runs from Helensburgh to Garelochhead and is perhaps most notable for being the home of the naval base Faslane.
Location: https://maps.app.goo.gl/2iqrpmemBVsRKC8p7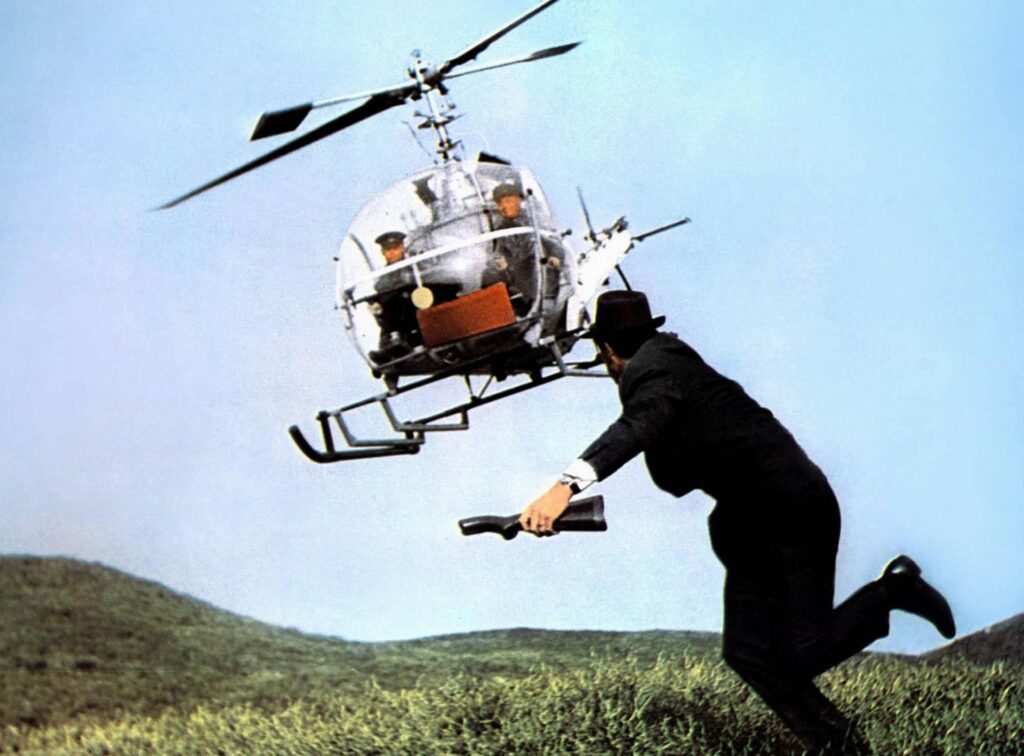 Lochgilphead – From Russia With Love
Bond (Sean Connery) finds himself in a sky-high showdown with a SPECTRE helicopter. The scene unfolds over Barrachuile Hill, north of Lochgilphead in Argyll, Scotland. Known for its stunning natural landscapes, Lochgilphead's rolling hills and lush forests served as a breathtaking backdrop. The crew arrived in Lochgilphead on June 30 and faced a series of challenges, from bad weather to mechanical setbacks, before finally wrapping up the shoot on July 4.
Location: https://maps.app.goo.gl/42TuQCZ2N9N3Q7dU9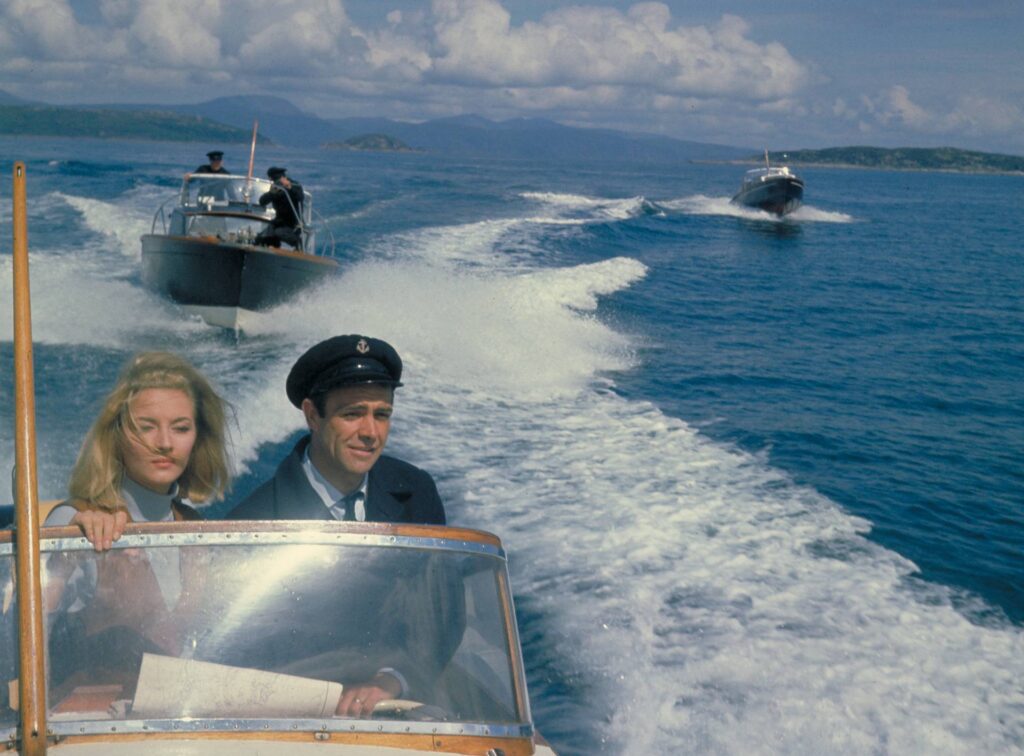 Loch Craignish – From Russia With Love
In the From Russia With Love boat chase sequence, Bond (Sean Connery) and Russian agent Tatiana Romanova (Daniela Bianchi) find themselves pursued by SPECTRE agents. Although the scene is set to occur off the Turkish coast, filming complications led to the decision to shoot the scene on Loch Craignish, near Crinan in Argyll, Scotland. The action kicks off at the pier of Lunga House and concludes in the waters of Loch Craignish.