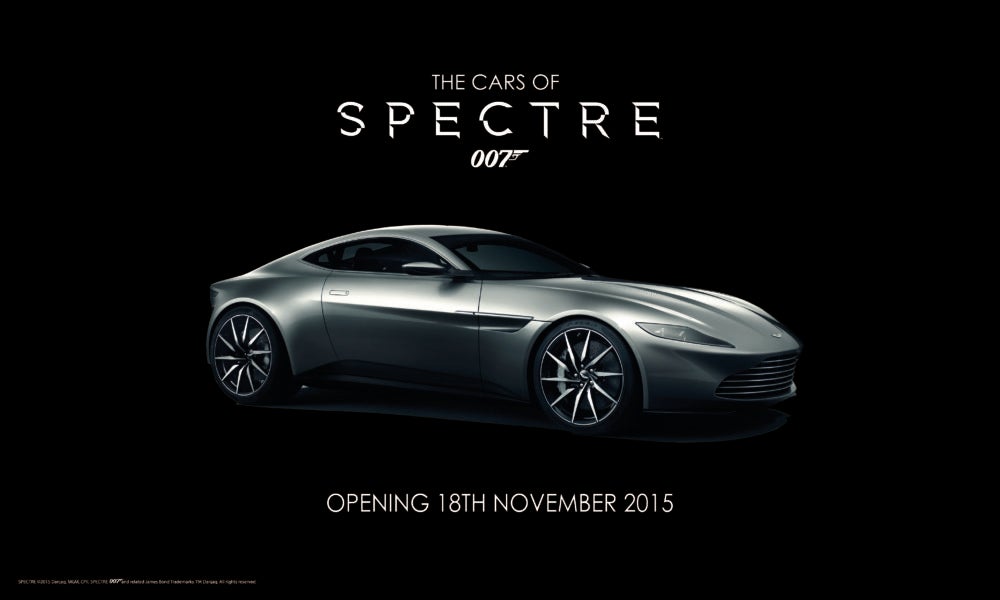 THE CARS OF SPECTRE
Vehicles on display at Bond in Motion
Posted 09.11.2015
Bond in Motion, the largest collection of original James Bond vehicles, is to present a new display, The Cars of SPECTRE, at the London Film Museum in Covent
Garden from 18th November. The exhibition will include James Bond's Aston
Martin DB10, Hinx's Stunt Jaguar C-X75 and Franz Oberhauser's Rolls Royce Wraith alongside character costumes from SPECTRE.
Bond in Motion has been the most successful exhibition in the history of the
London Film Museum and now features over 150 original artefacts spanning all 24 Bond films, including vehicles, miniatures, concept art and storyboards. Highlights include iconic cars such as the Aston Martin DB5 from GOLDENEYE; the 'Wet Nellie' Lotus Esprit S1 from THE SPY WHO LOVED ME; the Rolls-Royce Phantom III from GOLDFINGER; and the 'Little Nellie' Wallis WA-116 Agile autogyro from YOU ONLY LIVE TWICE.
Tickets to Bond in Motion are available from www.londonfilmmuseum.com and www.ticketmaster.co.uk.