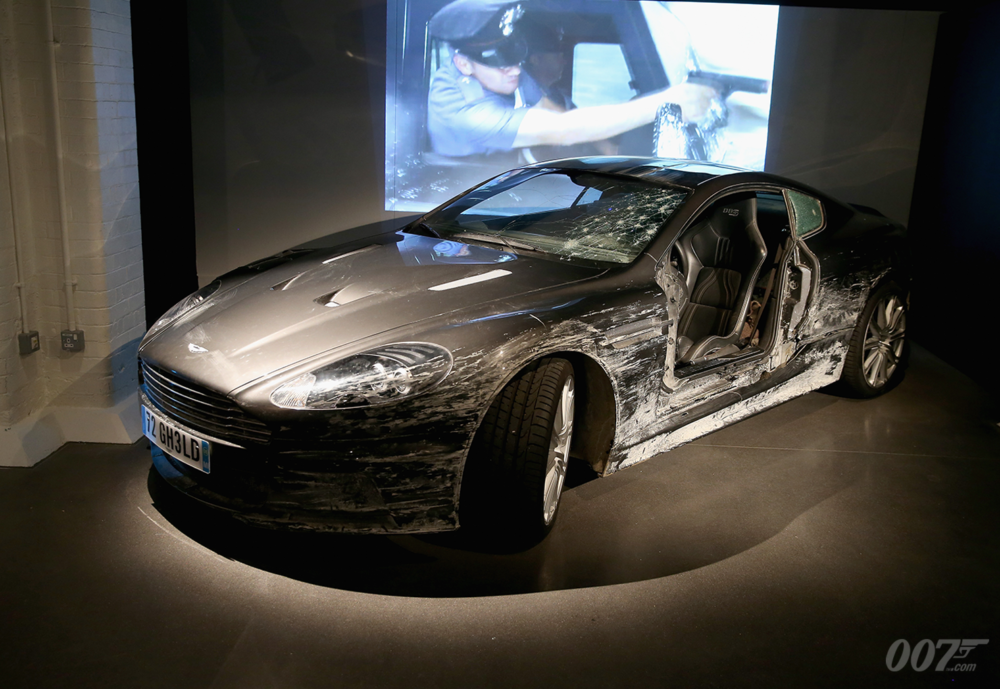 FOCUS OF THE WEEK: BOND IN MOTION
The world's largest collection of original James Bond vehicles
Posted 10.07.2017
55 years ago, Producers Cubby Broccoli and Harry Saltzman first brought Ian Fleming's iconic character to the big screen with DR NO (1962). From the beginning, with that first chase sequence featuring 007 behind the wheel of a blue Alpine Sunbeam while Dr No's assassins gave chase – Cubby and Harry understood the importance of James Bond's thrilling vehicle sequences.
James Bond was the first hero of the Jet Age, and the films offer a wonderful catalogue of the most elegant, interesting and deadly modes of transport conceived.
Bond In Motion opened at The London Film Museum three years ago. The exhibition showcases the largest collection of original Bond vehicles in the world. On display are vehicles that have carried all six James Bond actors, including the iconic Aston Martin DB5, the Lotus Esprit S1, autogyro Little Nellie and the Aston Martin DB10. A look at some of the vehicles on display at Bond In Motion:
Mercury Cougar XR7 – ON HER MAJESTY'S SECRET SERVICE
After a brief appearance early on in the film, Tracy Di Vicenzo's convertible comes into its own when she rescues Bond and takes an unlikely detour through an ice rink stock-car race. Three Cougars are known to have survived filming and this vehicle is one of them.
Aston Martin DBS – QUANTUM OF SOLACE
As the opening sequence at Lake Garda in Italy nears its climax, Bond's Aston martin DBS swings into the Carrara marble quarry minus its driver's door. By the time it exits, an action-packed minute later, its bodywork and wheels are riddled with bullet-holes and layered in dust. One of the surviving vehicles is on show at Bond In Motion, featuring the damage sustained in the quarry.
Jaguar C-X75 – SPECTRE
Bond escapes from the SPECTRE meeting in Rome but Hinx, in a Jaguar C-X75, chases him through the city's streets. The vehicle is a high-tech concept car with a combined power output in excess of 850bhp thanks to its state-of-the-art, Formula 1-inspired, 1.6-litre turbocharged and supercharged four-cylinder engine. The C-X75 on display at Bond In Motion is the car that was fire damaged when Bond discovers what the exhaust switch in the DB10 is capable of.
For more information about the exhibition and to buy tickets visit: londonfilmmuseum.com/